Listed alongside On Earth We're Briefly Gorgeous by Ocean Vuong and The Water Dancer by Ta-Nehisi Coates, Kirkus says of Bloomland: "Englehardt's brilliant and insanely brave debut is a culturally diagnostic achievement in the same way that Don DeLillo's White Noise and Libra are culturally diagnostic achievements; his sentences are brutal and unflinching and yet mystically humane."
Adam Vitcavage and Englehardt talk about the the publishing process, Bloomland, and recommend great books from 2019.
Listed alongside "If I Don't Make It, I Love You," Katharine Coldiron writes: "Together they offer candor and attempt to assign meaning to one of the most crucial issues of our time."
"Written in second person, Englehardt's novel explores the ramifications that a mass shooting on a college campus has on the community," writes Adam Vitcavage. "It makes readers question a lot about guns, and toxic masculinity."
image source: Debutiful.net
"As readers, we are asked to answer difficult but vital questions," writes Michelle Mastro. "What kind of education do students need? And how can we stop the transformation of spaces of learning into spaces of violence? Bloomland imagines what it's like to live inside a character's experience and carries with it an insightful commentary about gun violence, modern society, and the solitary lives we all face one way or another."
The art, diversity, and skateboarding magazine talks with John about friendship, what research went into Bloomland, and how the culture of skateboarding is changing.  "Englehardt uses the second person to exceptional effect," says Lars Garvey Laing-Peterson, "leaning into its intimate, confessional nature — the urgent, declarative tone, as well as its unique ability to convey the full scope of the novel."
Englehardt talks with Adam Vitcavage from Debutiful about the unwritten rules of depicting violence responsibly, toxic cynicism, what research went into Bloomland, and more.
"We've become numb to these tragedies. The novel takes that numbness head on as it follows characters affected by the shooting in second-person chapters. Englehardt deconstructs the aftermath of a mass shooting and analyzes America's gun epidemic with a keen eye." -Adam Vitcavage
Image source: Electric Literature
"Bloomland juxtaposes the proximate with the predator, intermingling their perspectives until the flickering becomes a bloody tapestry of our beleaguered nation."
"Englehardt strikes at the unfortunately understood universality of this story by whispering to the psyche of the reader, saying, 'this is what real endings look like, after anxiety erodes into routine.'"
"No one piece of literature can suffice to tell a story of such cultural importance, which puts Bloomland on a depressing but crucial shelf with Dave Cullen's Columbine and Lionel Shriver's We Need to Talk About Kevin. Fortunately, Englehardt writes tautly, with meticulous craft. Each chapter moves like a short story, with that level of succinctness and tension."
Englehardt talks to Jessica Osborne–one of the panelists who chose Bloomland as an Indies Next Pick–about shared responsibility, gun violence, and the novel's hybrid consciousness.
"In high-quality, almost incantatory literary prose, Englehardt's narrator examines the lives of the killer, the victims, the bereaved, the town, and himself in an attempt to find honest answers to frustratingly routine questions: Why did this shooting happen? Who is responsible? And what happens next?" –Rich Smith
"This hyped debut from John Englehardt feels poignantly, somberly relevant in these times. It's about a nuanced take on a school shooting that carefully represents many of those affected, from one of the school's teachers to the community at-large, and tangles with the aggressor's story without glorifying the act. "
Image Source: Thrillist
"In prose that is vivid, specific, and wildly original, Englehardt shows how grief, disillusionment, and, in some cases, resilience take his characters' lives in surprising directions." –Erika VanDam
"Hugely important, hauntingly brutal—Englehardt has just announced himself as one of America's most talented emerging writers."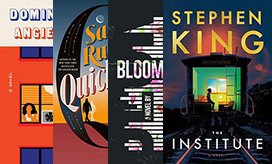 Image Source: Kirkus
"In times where mass shootings continue to happen at a rapid pace, this novel offers an insight that isn't meant to heal, but to inform."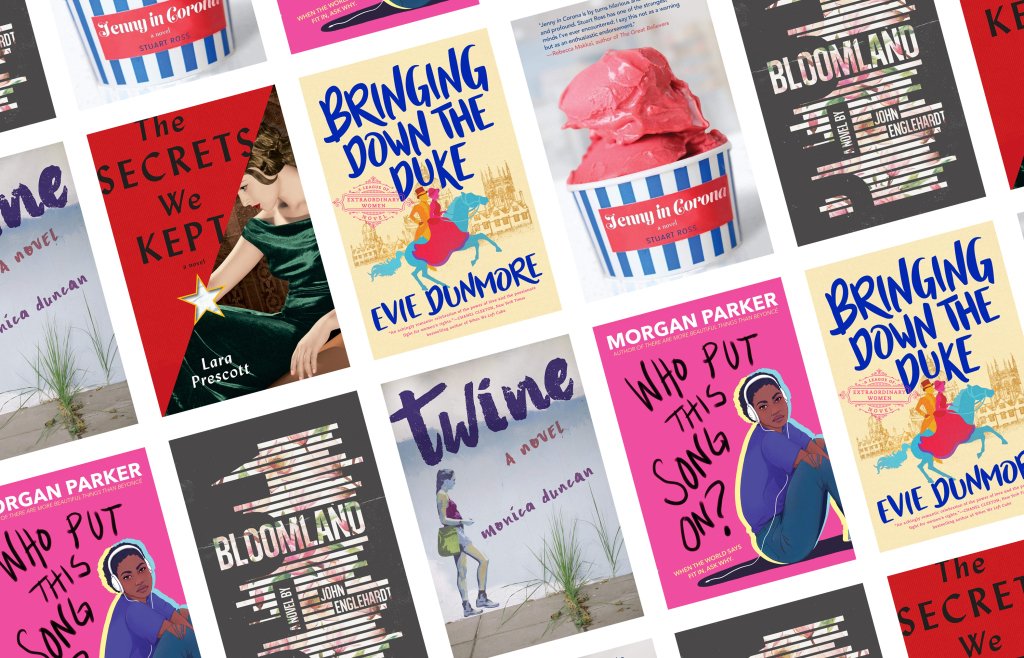 Image Source: Debutiful
"Gorgeously written, intrepid by design, and deeply disconcerting in its authenticity, Bloomland is a remarkable achievement and stands out as an incredibly important novel of our time."
"A book crammed full of sentences you want to copy down and remember, insights into the sadness and desperation but also longing in the human condition so much that you want these characters to be saved—from sorrow, from the world, from the self-deceptions we all need to just get by but that sometimes bite us in the ass."
"Englehardt's brilliant and insanely brave debut is a culturally diagnostic achievement in the same way that Don DeLillo's White Noise and Libra are culturally diagnostic achievements; his sentences are brutal and unflinching and yet mystically humane."
Booksellers from across the country call it "wildly original," "remarkable," and "a story for our age." Read the press release here.
Image Source: American Booksellers Association
"Bloomland is a moving, dark and beautiful journey inside a tragic school shooting and the rippling effects it has on three people," Julia Avenessians writes.
Hatcher says, "Englehardt's unflinching look at gun violence points to the many forms of social and cultural dysfunction that condition mass shootings and our inadequate responses to them." Domini adds, "A handful of brave novels have tried to count the toll taken by such slaughters, but none match Bloomland for portraying the monster of mass violence as so irredeemably American."
---